Contact us at admin@internalumni.org.
Chair
Ashton Barnett-Vanes, BSc FRSA
MB/PhD Candidate
Imperial College London
Ashton is an MB/PhD Candidate at St George's Medical School and Imperial College London. He holds interests in trauma medicine, public health and policy. In 2012 he worked as an intern in the Emergency Risk Management and Humanitarian Response department, World Health Organization Headquarters, Geneva. He is a Fellow of the Royal Society of Arts, and Council Member on the Conflict and Catastrophe Forum at the Royal Society of Medicine. Aside from academia, Ashton is a keen sportsman and musician.
President
Tara Kedia, BA (Anthropology and Biology)
MD Candidate
Geisel School of Medicine at Dartmouth
Tara is currently a medical student at Dartmouth Medical School, and interned in the Stop TB Department at WHO-HQ from July to December 2012. She earned a BA in Anthropology and Biology from Dartmouth College, and is especially interested in global health equity, ethics, and social and systemic determinants of health. Tara has worked on pediatric HIV and community development in Tanzania, India, and Nicaragua. She has also worked in consulting to explore the potential of private sector collaboration in international development efforts. In her free time, she enjoys playing piano, hiking, salsa dancing, travelling, and learning languages.
---
Vice-President
Kyle Ragins, BA
MD/MBA Candidate
Yale University
Kyle is in his 5th year as an MD/MBA student at Yale University. Kyle is the current Director of the American Medical Student Association's Sexual Health Scholar Program, Connecticut State Field Director for Enroll America and Doctors for America, and has been course director for the Global Health Seminar and the Tropical Medicine courses at Yale. Kyle has worked in healthcare in Nicaragua, Ecuador, Peru, Honduras, and Cuba, taught English as a second language, and directed Spanish interpretive services for a student-run free clinic in the USA. He interned at WHO in 2012 with the Health Statistics and Information Systems Department.
Secretary
Jordan Jarvis, BSc, MSc (Medical Biophysics / Cancer Biology)
Executive Director
Young Professionals Chronic Disease Network
Jordan is the Executive Director of the Young Professionals Chronic Disease Network. Previously, she worked for Amref Health Africa in Kenya on research and advocacy for health systems strengthening, and incorporation of NCDs into health development programming. Jordan interned in the department for Chronic Diseases and Health Promotion at the WHO from June to October 2012. She holds a BSc (Hons) in Biology from Western University (London, Canada) and an MSc in Cancer Biology from the University of Toronto. Outside of work, Jordan loves exploring the great outdoors, writing, and playing the guitar.
---
Treasurer & Webmaster
Cai Long
EIT, PMP, MASc
Biomedical Engineer
Providence Health Care, Vancouver, Canada
Cai is currently a Biomedical Engineer working in Providence Health Care in Vancouver, Canada. His daily job includes health technology policy making for the metro Vancouver area, equipment budget planning and special projects management. His interest lies in health technology management and innovations for low resource settings. Cai interned at the World Health Organization's Diagnostic Imaging and Medical Devices Department in Geneva from September to December 2012. He is a big fan of travelling and live music.
---
Equitable Access Initiative

Owaseye Oluwaseyi, BSc (Child Development)
Research Officer
Centre for Research in Reproductive Health, Nigeria
Owaseye is a research officer on a community level intervention project by the University of British Colombia and The Centre for Research in Reproductive Health, Nigeria. Previously, he worked as a national researcher for UNICEF on a national research on child and family welfare system in Nigeria.
Owaseye Interned at the prevention of Blindness and Deafness unit of WHO from February to August 2013. He is a recipient of the Nigerian-Sao Tome Postgraduate Scholarship and was a member of the UN Advisory Board to the 2013 Global Youth Summit in Costa Rica. He is currently rounding off his MPH/MPhil degree from the University of Ibadan. He enjoys music and sport for leisure.
Advisors
Kaleem Hawa
BSc Candidate (Global Health and International Relations)
Trinity College University of Toronto

Kaleem is currently a student at Trinity College in the University of Toronto studying Global Health and International Relations. A recipient of the Loran Scholarship for the top incoming undergraduates in Canada, Kaleem interned at the World Health Organization's Public Health and Environment Department in Geneva from May to August 2013. Through his work at the Munk School of Global Affairs Global Health Diplomacy Program, Kaleem pursues research surrounding health policy and compliance. In his free time, he enjoys reading, playing hockey and listening to Neil Young.

He did his internship under the Department of Ethics and Social Determinants of Health in 2013.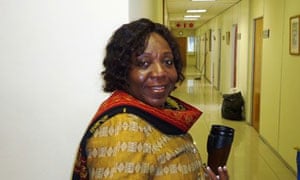 Dr Stella Anyangwe

Honorary Professor of Epidemiology at University of Pretoria School of Health Systems and Public Health
Justin Hashimoto, BA
MSW Candidate
Columbia University School of Social Work
Justin Hashimoto is a second-year MSW student at the Columbia University School of Social work focusing on Social Enterprise Administration and International Social Welfare. He holds a BA from Fordham University in New York City. After his undergraduate career, Justin worked with the Social Intervention Group at Columbia University, where he assisted in research and led the facilitation process of a federally funded HIV and STI risk reduction intervention. Here, he worked with Black Gay Men and their same-sex partners to identify and implement plans that focused on improving the quality of life within their relationships and communities. Additionally, he has worked with APICHA Community Health Center as a Youth leader and Peer Navigator in the LGBTQ health department, and with the Ali Forney Center as a psychotherapy intern for homeless and runaway LGBTQ youth. Justin has been a LGBTQ activist for many years in Honolulu, NYC, and most recently in Geneva where he interned with UNAIDS. Currently, Justin is at the Unitarian Universalist United Nations Office in New York City where he provides support in the LGBTQ human rights program area.
Emma Mew, BSc
MPH Epidemiology Candidate
University of Toronto
Emma is currently a public health graduate student at the University of Toronto. With a background in clinical and basic neuroscience, Emma interned at the World Health Organization's Department of Mental Health & Substance Abuse in Geneva from November 2014 to February 2015 focusing on suicide prevention. Outside of work, Emma enjoys long-distance running, travelling, and good food.
Olivia Murphy, BA (History), MA (Human Rights)
Programme Development Associate at Wilton Park
Olivia is a Programme Development Associate at Wilton Park, the convenor of global policy dialogues for the UK government's Foreign and Commonwealth Office, where she convenes events to discuss global policy issues from a human rights perspective. Prior to that, Olivia was an intern at WHO, working on the child's right to health in the department of noncommunicable disease. She holds a BA in History from Emmanuel College, Cambridge, and an MA in Human Rights from the University of Sussex. Olivia enjoys travelling, reading novels, and is currently training for her first marathon.
Siegfried Alex Cheng
BA (Communications and Laws)
Macquarie University
Alex is currently finishing his clinical experience module at a law firm in Sydney, Australia so that he can get admitted into the New South Wales Law Society by the end of 2015. At the beginning of 2015 he interned in the Department of Communications at WHO in Geneva, where he also held the position of Vice President on the Intern Board. During his time there, NWIA was preparing to launch their Kickstarter campaign web site for the Global Health Internship Scholarship. Alex helped on this campaign through writing for the media and acting as a liaison with the WHO Intern Board at the time. After getting admitted into the NSW Law Society, he plans to switch industries back into the field of communications.

Helen Lemma, BS (Public Health)
MPH Candidate
Columbia University
Helen is a MPH candidate at Columbia University's Mailman School of Public Health, in the department of Health Policy & Management. Previously Helen worked at Johns Hopkins University School of Public Health, focusing on mental health. Her interests now lie in global health development through policy and the use of innovative technology. She is currently consulting for Wellthie, a startup e-commerce health insurance platform. Helen interned at WHO-HQ from May-August 2015 in the Health Systems & Innovations Unit. Outside of school, she loves to try food of different cultures, travel, and Netflix.